Recordings
Below are some recordings of FCC from our concerts over the past few years.
The Paul Patterson and Richard Cox pieces are FCC commissions / private publications, reproduced here with the permission of the composers.
Choir photograph by Simon Weir - www.simonweir.com
Concert season
Unfortunately we are not yet able to plan any formal public concerts in our 2020-2021 season, because of the current Covid-19 restrictions. We will update this website as soon as we are able to give you more information. If possible, we will reschedule the programmes from the cancelled May and July 2020 concerts during the 2020-2021 season.
We have been continuing with choir rehearsals during the autumn, just to enjoy singing together again, because our usual rehearsal venue allows us to meet under Covid-19 secure guidelines. However, under the current lockdown restrictions, rehearsals are now suspended.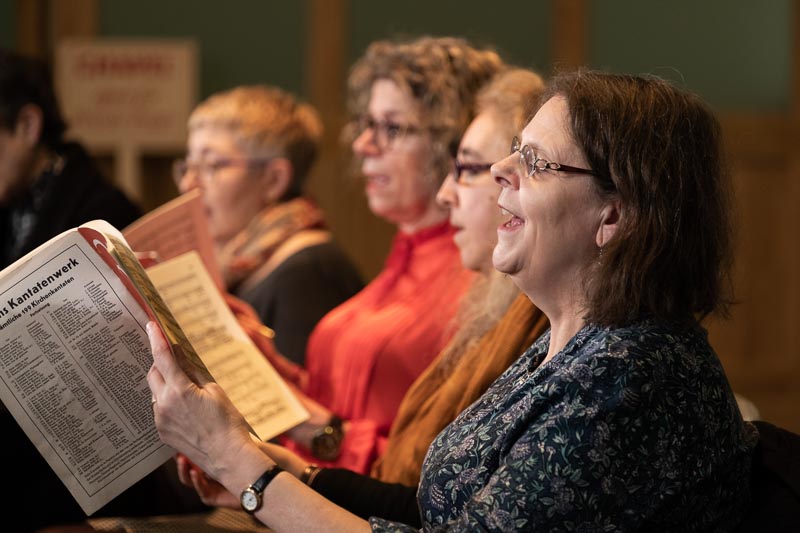 Online ticket sales are managed through the Finchley Symphony Orchestra website: please see their Policies page for full details of the relevant policies. The following is a summary. Contact tickets@fcchoir.co.uk if you have any questions.
Tickets and refunds policy
We do not send out paper tickets for online ticket sales, but will send you a confirmation email and record your purchase. Please bring either ID or proof of purchase (such as a copy of your confirmation email) with you to the concert, to help us check our records.
Tickets are not refundable after purchase, but you can give them to someone else if you are not intending to use them yourself.
Data protection and privacy policy
We will need your name and email address when you book tickets online. We will use this only for the purpose of providing your tickets, and will not share it with any third party.
We do not store your payment card details or any other financial data.